Beta 0.4.3 feedback
We hope you are liking the public beta we released some time ago. In case you haven't played it yet you can download it right here:
Windows Download


Mac Download


Linux Download


We are working hard now towards beta 0.5 and we need your help. We take very seriously all the feedback we get, so we have put together a poll where you can give us your input, please fill it in and help us shape the game:
You can still provide us feedback here or directly on our twitter account if you prefer.
Indigo 2014
INDIGO is a 2 day festival in The Netherlands where every year the best Dutch indie games are selected to be showcased to the public, press and gaming industry in general. We are proud to announce that Dimension Drive has been selected to be showcased in INDIGO 2014 that will take place on the 25th and 26th of September in TivoliVredenburg, Utrecht. Come visit us there and play not only Dimension Drive but a big line-up of incredible dutch indie games!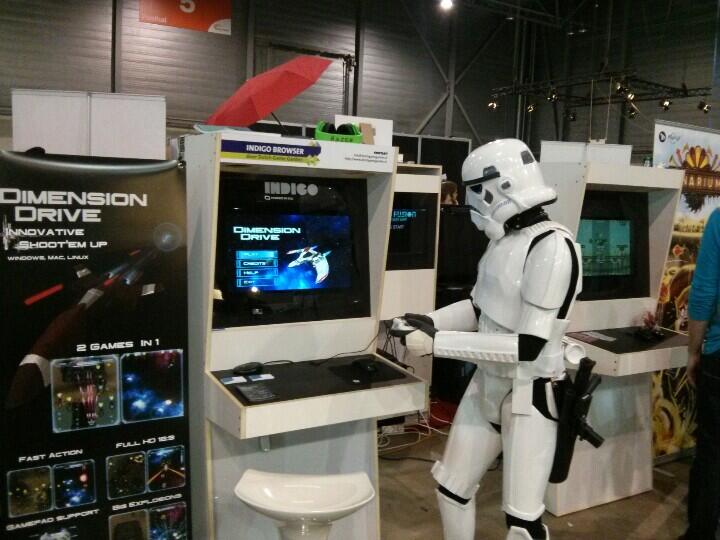 Towards Beta 0.5
What will you get in beta 0.5? And more importantly when will be public?
We have been working on improving the graphics of the game: tweaked the lighting, the space backgrounds are now full 3D scenes, and we have worked on some post-processing effects like bloom, vignetting, and flares.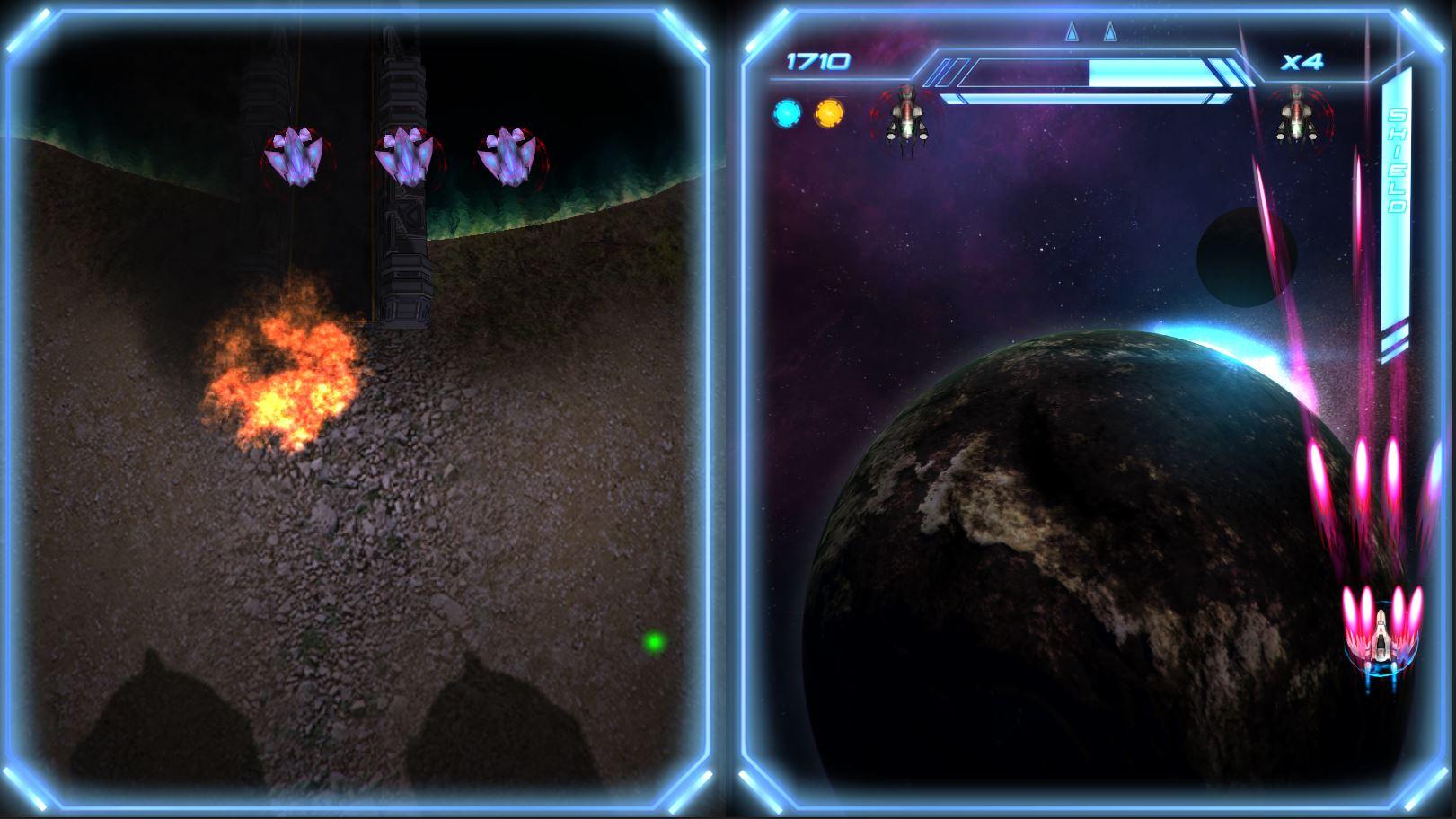 Improved graphics in beta 0.5 (work in progress)
Besides the graphics improvement we are working hard to release the online leaderboards so you'll be able to compete for the high score with your friends. Beta 0.5 will be publicly available at the end of September and remember that you will be able to play it earlier if you visit us at INDIGO 2014.